Do you want to earn profit without handling the actual products, setting up a physical store, and employing staff? Yes, dropshipping for sale makes it possible. Even if you may have heard about it before, you might not be familiar with how it works, so let's go over the details.
What is Dropshipping?
In Dropshipping for sale, you don't have to worry about your products not being sold because you don't hold the actual products at all. You will just accept and forward orders from the customer – gaining profit without even trying to sell.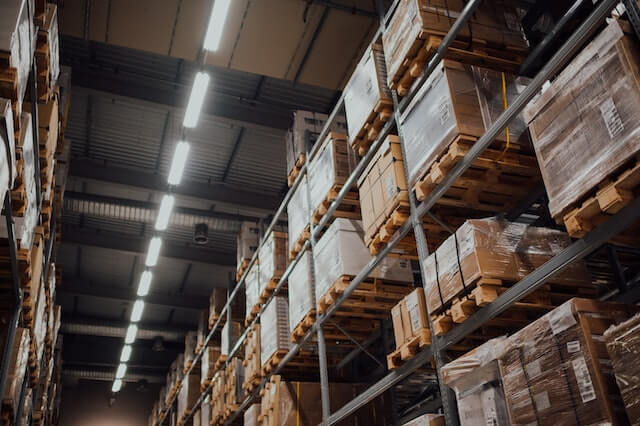 Dropshipping for sale is one of the numerous types of retail businesses where the store owner does not maintain an inventory of the products being sold.
How Does Dropshipping Works?
Dropshipping for sale is a four-step procedure that includes crucial roles for the parties involved.
These are the four-step procedures you have to follow to know how dropshipping for sale works.
If a customer already has the product they want to purchase (such as furniture, clothing, or gadgets), they will place the order and pay you to handle it on their behalf.
Since the order is placed already by the customer, it's your turn to process it to your chosen supplier.
The supplier will then ship the order you have processed from the customer's order.
Keep in mind that the customer's amount of payment for the product is greater than the amount you will be paying to the supplier – to gain your profit.
To categorize the process, you as the dropshipping store owner need a Supplier and a Customer to keep the business running.
Your Dropshipping Store: You should set-up your store in the most reliable way with high-quality products from trusted suppliers so that you'll receive the best review from the customers.
Supplier: Choose the best supplier with high-potential products because these items will be displayed in your dropshipping store and the customers depend on it.
Customer: They are your primary concern, so once they place an order, make sure to process it right.
How to Start Dropshipping?
Step 1: Search your Products
The products that you have in your dropshipping store are the main reason why your customers are in your store – it is a sufficient reason to choose the best products.
Consideration in Choosing Products
Quality: Your first priority should be the caliber of your products.
High-Demand Products: Make sure the products are effective and that they are in high demand based on your clients' needs.
The Product's Distinctiveness: Items that are attractive to the sight and cannot be found in other retailers.
Step 2: Look for Dropping Suppliers
Dropping for sale suppliers are responsible for processing your orders. Choose the best supplier that will safely offer your customers perfect services and quality products. You can reach Trust The Brokers for the best supplier selections if you're not sure where to go for dependable providers.
Step 3: Establish Your Dropshipping Store
It is quite simple to establish your dropshipping store. Just be sure to set up your vendors and the items you'll be listed in your store. Your dropshipping store has quick access to everything and it's convenient for sure.
To know more about dropshipping for sale, you can go to Trust the Brokers and they will make things easier for you.
Step 4: Advertise Your Dropshipping Store
In dropshipping for sale, it's also important that while you look for high-quality products, it's also crucial to let your customers know about it. Your dropshipping store will flourish if you use advertising to generate strong demand.
Ways to Advertise Your Dropshipping Store:
There are a lot of options you can have to promote your store on Social Media, it includes:
Facebook Ads
Promotions Via Email
TikTok
Step 5: Expand
Create marketing plans that increase your profits and sales twofold. The advertising of your products in the Dropshipping Store can be increased and optimized by hiring a helper to assist you with ideas and tasks.
Benefits of Dropshipping Store
Aside from the profit you will gain in dropshipping store for sale, here are other benefits you can enjoy in establishing your own Dropshipping Store.
1. You Can Sell Worldwide
If you're the owner of the dropshipping store, there is no need for you to cater offline orders and deliver it on your own. The scope of your business will reach all over the world and it means it will attract more customers and will triple your profit.
2. You are the Boss
You are the control over the things to be done in your Dropshipping store. You can still receive orders while sleeping at night and even during vacation. It's flexible to manage a dropshipping store. You can add and remove the products whenever you want.
3. Dropshipping is Easy to Expand
If you wish to grow your business, you can add more products to your dropshipping shop. Paid advertisements showcasing your products will undoubtedly be successful in growing your dropshipping business by bringing in more clients.
4. No Door to Door Deliveries
You will not be responsible for bringing the orders right in front of the customer's door, it is the suppliers' responsibility. You won't have to waste time counting inventory or packaging orders. Hence,you may spend your time picking trustworthy suppliers and high-quality products, as well as marketing your products for promotion and more sales.
5. It's Easy to Establish Your Own Dropshipping Store
Online stores have always been convenient for everybody. Setting up your own dropshipping store has never been difficult also.
With brokers like Trust the Brokers, it will be basic.
Is Dropshipping Legal?
Yes, dropshipping for sale is legal. Owners of dropshipping businesses should exercise caution when selecting their suppliers and the goods they offer. Verify the legality of each procedure.
Is Dropshipping Worth It?
Every year, there are more drop shippers, and people are making more money. It will be worthwhile, whether you work it full-time or part-time.
Conclusion
Be a drop shipper and be the boss of your own job. The conveniences and profit will bring you far more than expected. The result will surely exceed the effort you are making in the Dropshipping Store.
Reach Trust the Brokers and they will help you with anything to start your business.