Let's say you already have an idea about an Amazon Affiliate program, and you want to become one. The problem is you don't know where to start on how to become an Amazon Affiliate.
Problem solved because this article will answer your questions.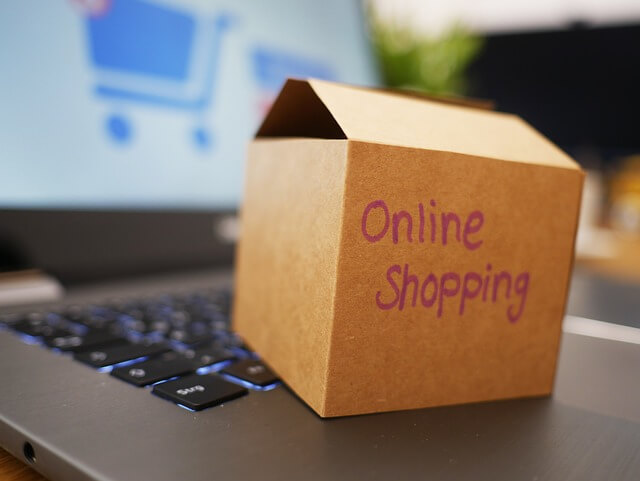 What is An Amazon Affiliate?
If you want to know how to become an Amazon affiliate, of course, you should know what it is and how it works.
Amazon is a marketplace online where a wide variety of products are sold. The variety includes home appliances, clothes, books, gadgets or even groceries, and many more. This will answer your question on how to become an Amazon Affiliate.
Since there are millions of products being sold on Amazon from different sellers, as an Amazon Affiliate, you have to promote the products being sold. As an Amazon Affiliate program, you can use your websites and online platforms, such as your social media accounts to promote the products on Amazon. The exciting part is that if you can generate a sale, you will get a commission.
Here are the things you need to know about how to become an amazon affiliate.
How to Become An Amazon Affiliate?
The good thing about becoming an Amazon Affiliate is that it is free. The program will also offer you a variety of tools to help you in promoting their products in your website or social media accounts.
To answer how to become an Amazon Affiliate, here are the steps you need to follow:
Visit the homepage of Amazon Affiliate at affiliate-program.amazon.com and just click the "Join Now for Free" button on the page.
After the first step, you may create your own Amazon account or just log in if you have an existing account.
To personalize your account, you have to fill out an application form with your personal details, such as your name, address, and also phone number.
Next, if you have a website, you can enter its details but if you don't have one, just skip this part.
You are also required to enter your Amazon store ID which will be the basis for Amazon to track your commission and sell.
Read the terms and conditions of Amazon Associate and also agree to the agreement written on the page.
Since there is a variety of products, you are now then asked to choose what products you are going to promote.
The next step is to generate the affiliate links that you will use in promoting the products.
If the audience purchases the products through your affiliate links, you will earn a commission from it.
Start promoting products now!
How to Generate your Affiliate Link?
In learning how to become an Amazon affiliate, the products should be purchased from your affiliate links to earn commissions. Follow these steps:
Since you already have your account, just log in and click the button "Product Linking" in the top menu of the page.
Once you have clicked the product linking, select "Product Links" in the dropdown menu.
After clicking product links, you have to search for the products that you want to promote and enter its name and link in the search bar of the homepage.
If the products you've searched already appeared, click the "Get Link" button right next to it.
You can also change and customize the link if you want to.
After having the link, click the "Copy HTML" button to copy the code.
The last step is to paste the copied HTML link to your website.
Then, you can now start promoting.
Also, remember to follow the guidelines and policies of Amazon for responsible promotion of products.
Guidelines and Policies to Follow as an Amazon Affiliate
As an Amazon affiliate, you should disclose on your website that you are promoting Amazon's products and you are earning a commission from their purchases.
In making reviews of the products, make sure that it is an honest reviews.
You are not allowed to shorten your Amazon Affiliate links. Only use the given and appropriate link of the product provided by Amazon.
Your content in promoting the products should be appropriate – no violent content or anything that promotes discrimination.
Spamming is also prohibited.
In advertising Amazon's products, you are only allowed to use their own advertising materials.
By following these guidelines, you will be a successful Amazon Affiliate. Following their policies will tell you how to become an Amazon Affiliate.
Benefits of Becoming an Amazon Affiliate
There are a lot of products to choose from which will also give you a chance to promote products that fit your interest.
Amazon is a trusted brand because it is already widely known nationwide. The more you can trust the store, the more customers will purchase, and the higher your rate will be.
You will earn a fair amount of commission from the products you are promoting.
It's easy and free to join on how to become an Amazon affiliate.
Amazon will also provide you with tools you can use to track your earnings and performance. In that way, you can find ways to improve your earnings.
Amazon has a wide scale of customers, so you will also be able to increase your commissions.
How to become an Amazon affiliate is like earning a passive income by promoting products that fit to your interest.
How to be a Successful Amazon Affiliate?
You should choose what products interest you the most. Make sure that the products have a high demand.
Create your social media platforms and websites to build your audience and see your promotion.
Use unique strategies to engage and draw more customers to purchase.
Stay updated with the trends and also with the guidelines and policies of Amazon.
You should build trust in your audience so that they will not hesitate to purchase from you.
Conclusion
Drawing customers to earn commission is hard but with the right strategies and help from the right people, it will be easier. Trust The Brokers will set everything for you. It will answer your questions on how to become an Amazon Affiliate, a successful Amazon Affiliate.
How to become an Amazon Affiliate is not an easy task but everything is possible with Trust the Brokers. We will provide you with everything you need.